Personal Trainer Worksheet (iOS)
Are you a personal trainer (PT)? Let Personal Trainer Worksheet help you on the way to becoming a bestselling PT!
PT Worksheet helps you log all the activities you do during the day to attract new clients and monetize on the ones you have. Follow your progress using monthly statistics and share your success with others. Our PT Score will quickly show you if you're on the right track.
See your workdays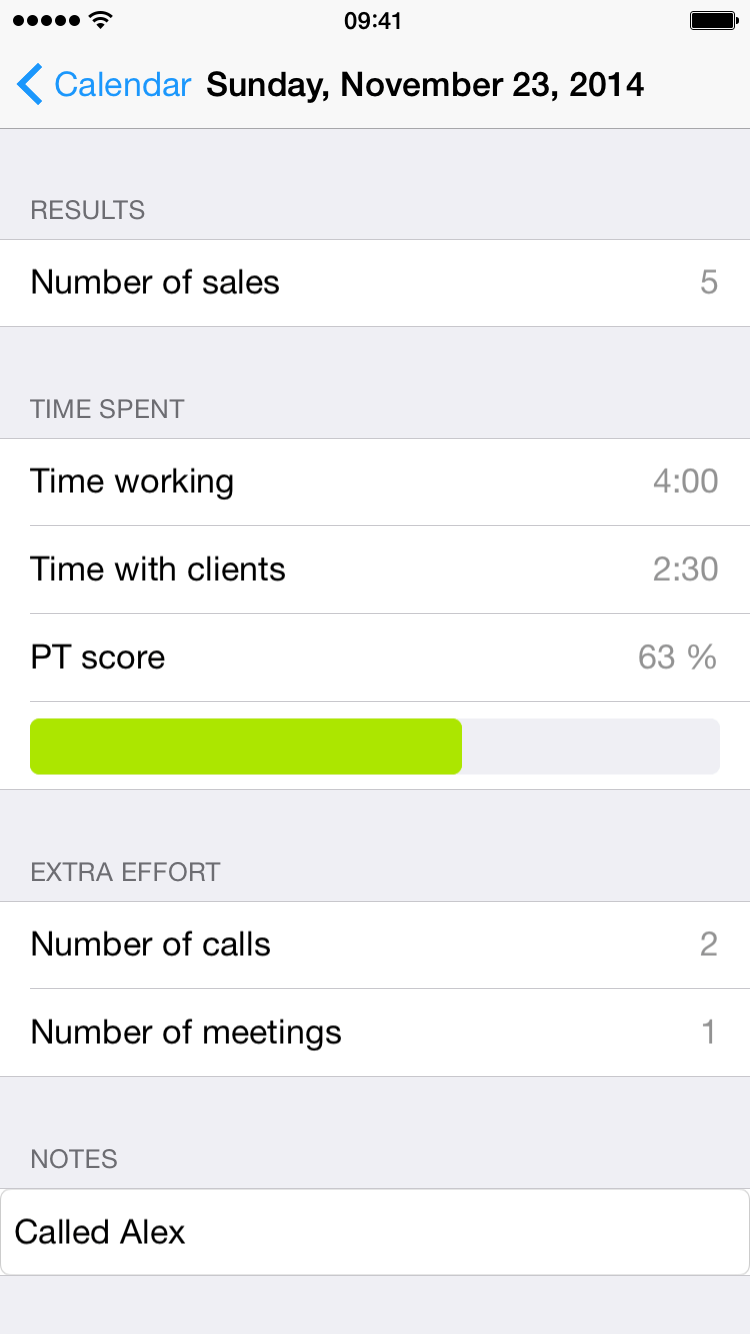 Track your activities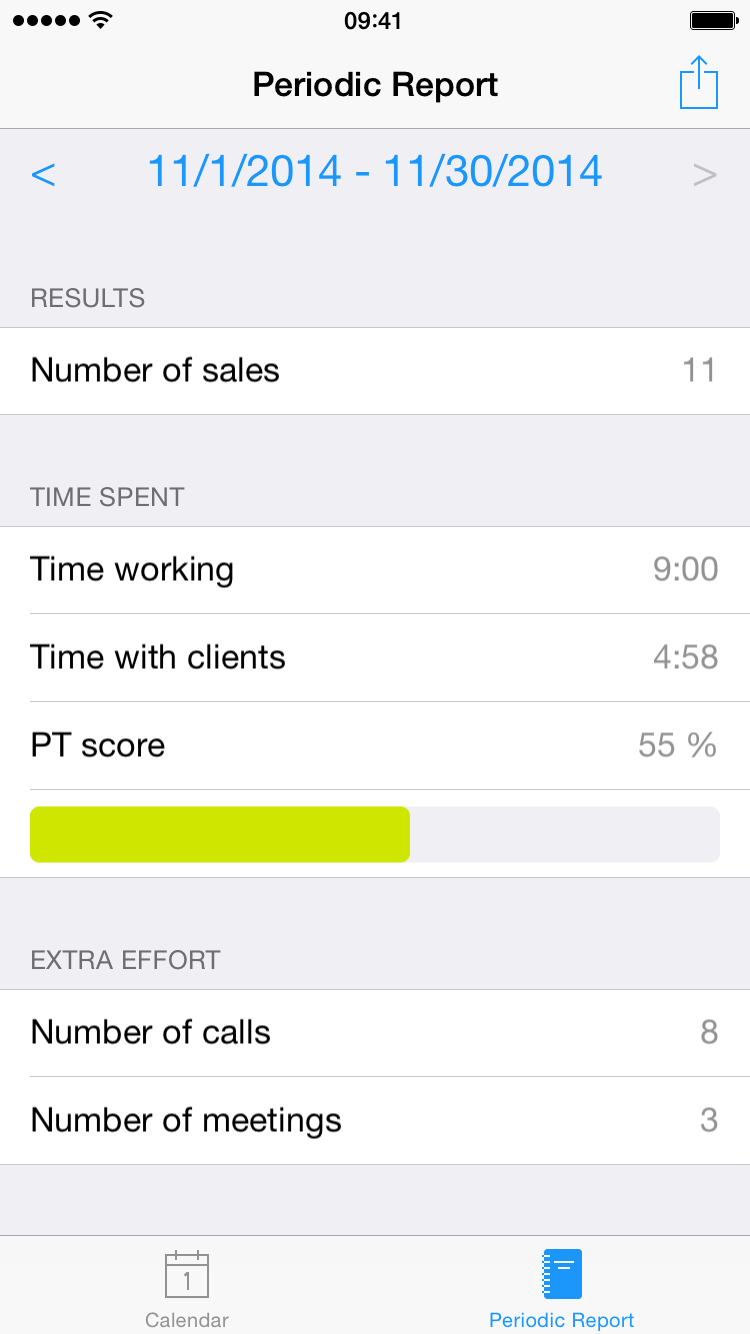 Share your periodic report
Let PT Worksheet keep track of the details while you focus on the exercise and your clients!
PT Worksheet helps you track the these key activities:
Sales: New sales for the day and your most important statistic. No sales, no income.
Time spent working: If you don't put in the work, your clients won't either.
Time spent with clients: The fun time! This is the time you spend with paying clients, helping them reaching their goals.
Calls: The number of calls you have made to promote yourself to potential clients, or maybe even to businesses?
Meetings: Personal meetings with future clients. Create the connections which yields future sales.
Notes: Write down whatever is important for you. Did you take part in a conference, promote yourself on the street or bench press for a new personal best? Write it down and learn from your experiences.
Tracking your progress over time is easy using our periodic report. Set your preferred start day and view statistics for whole months at the time. Compare numbers with your colleagues or use the statistics while writing your timesheets. Share easily using Messages or Mail.
As a Personal Trainer you're also a salesman. You're selling a product and that product is you. What makes your product unique and valuable? Answer that question and use Personal Trainer Worksheet to reach your professional potential!
Changelog
1.0.1
Properly supports iPhone 6 and iPhone 6 Plus
Updated for iOS 8
New icon