I've created a new website: Norske kortspill. It's a Norwegian site cataloging all known and unknown Norwegian card games ♥️♠️♦️♣️. Read the rules of your favorite game, and, for the best games, play them right there on the site or using a companion app.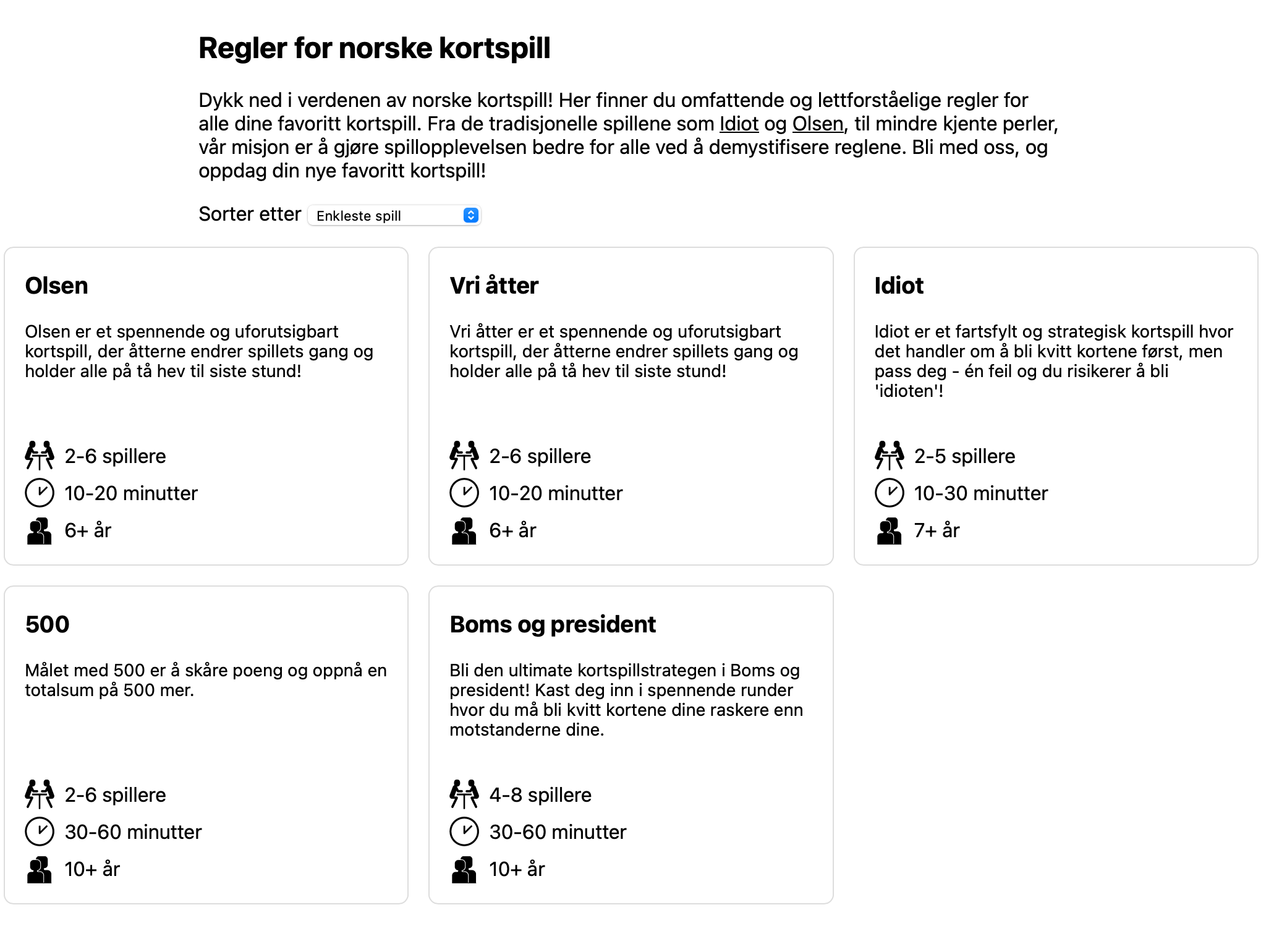 Written using Svelte and Supabase, this is a modern take on the card game library. The perfect companion for 'kos' and 'hygge'!
In the comming days I'll be adding all card games known to Norwegians. But if you still are missing your favorite, just reach out and I'll add the rules.