Book Barcode Scanner for Apple Books, Amazon Kindle, and Google Books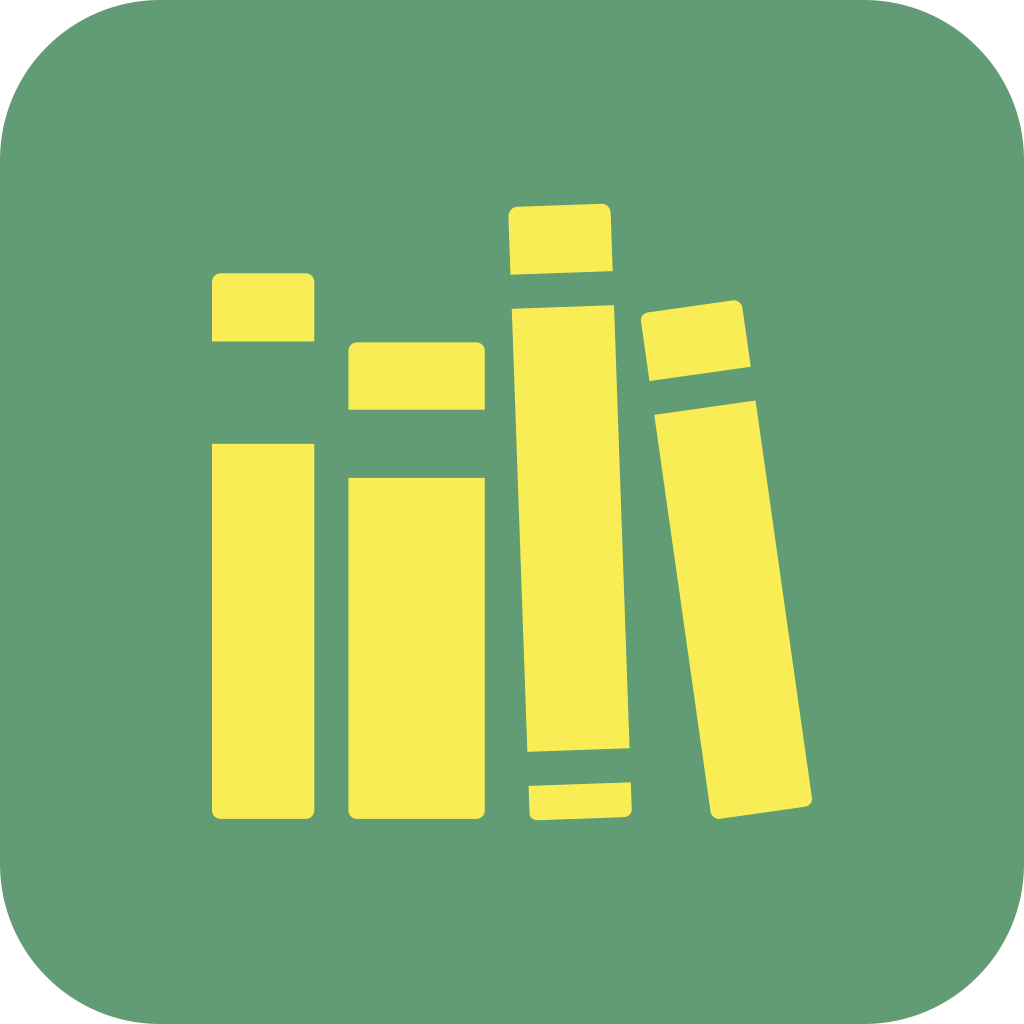 Book Scanner quickly scans book barcodes (ISBN) and finds the books on Apple Books, Amazon Kindle, Google Books and in other sources. Simply hold up a book's barcode to iPhone's camera and Book Scanner will scan it automatically. Book Scanner remembers your scanned books and you can buy them on your favorite store at your convenience.
Go Premium and gain access to a multitude of other sources, including Amazon Kindle, Google Books, and the Norwegian National Library. You can choose the ordering within the sources yourself, finding the book in your preferred store if available. Start digitizing your library and make your trips to the bookshop more enjoyable. Buying ebooks have never been easier!
Scanning book barcodes are faster than a manual search. Never forget the name of a good book again! Book Scanner is very useful in bookstores, while digitizing your own library or in other places where good books can be found.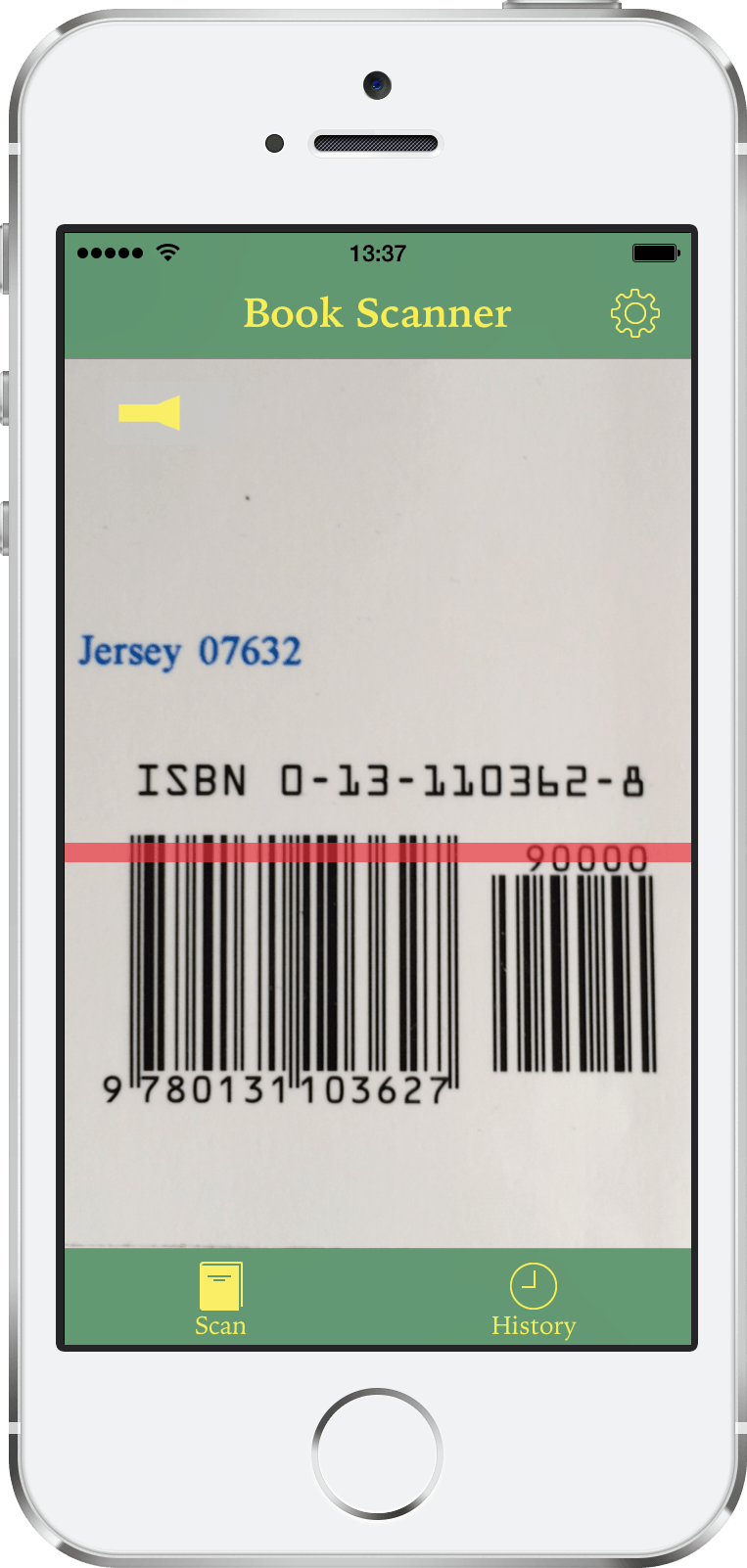 Scan a book
Buy it if you want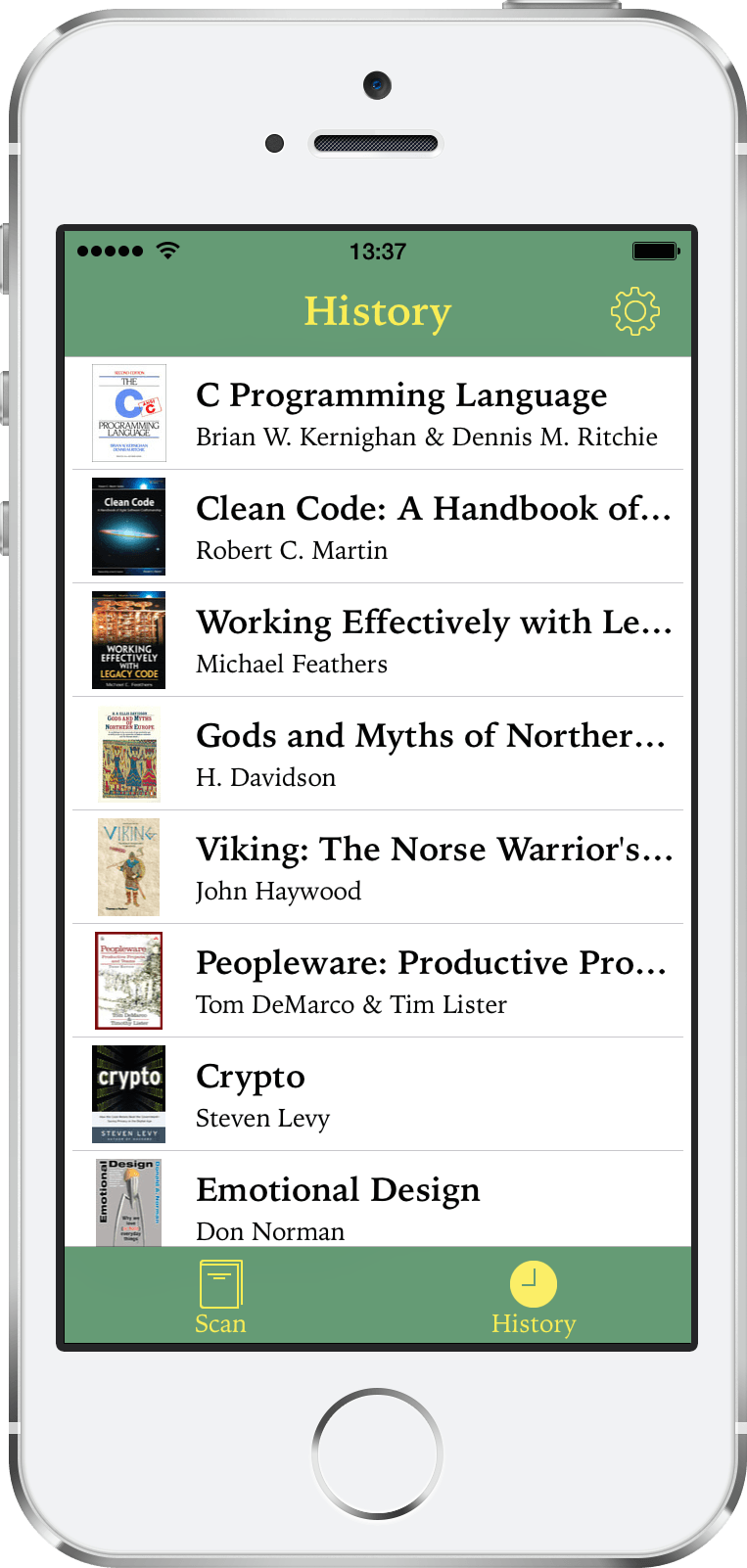 View all scanned books
Features
Quickly scan ISBN barcodes.
Buy books from Apple Books, Amazon Kindle or Google Books directly from within the app.
History lets you scan books and save them for later. Great when you are in a hurry at a store!
Go Premium! Adds support for Amazon Kindle, Google Books, and the Norwegian National Library as book sources and removes ads. Buy Premium as an in-app purchase through Settings or scan a book not present on Apple Books. Book Scanner will remember books found through premium sources if you decide to go Premium at a later time. The book sources can be ordered as you please, creating a custom experience just for you.
Share a scanned book with your friends.
Use Book Scanner to manage your citations! Export book details in either plain text, BibTeX or Markdown.
The Today Widget gives you easy access to the latest scanned book.
Use the flashlight to enable scanning in low light situations.
Changelog
2021.1 (Current version)
Book Scanner has undergone a spring cleaning! These are the new premium features:
Every Amazon site is now available as a source for books. The US store is still the default, but any other store can be chosen.
ebok.no can now be used by you lucky few who know Norwegian.
And for every user:
The scan history can now be shared using your preferred citation mode, using either a bullet list, markdown reference list or Bibtex.
From History we can now quickly navigate to the book source using the swipe menu.
And navigation from book details to the source is easier than ever.
2020.1
Premium users receives the following goodies:
Added the ISBN Database as a book source. Book Scanner should now find even more obscure titles
All book sources can now be re-ordered, not only Apple Books, Amazon or Google Books
The source websites of books from other sources than Apple Books can now be opened within the app
In addition, everybody gets:
Support for iOS 13 dark mode
The list of all scanned books can now be exported and shared
Also improved sharing text when sharing a single book
Introduced optional haptic feedback throughout Book Scanner
Book Scanner should behave better when iPhone has a flaky Internet connection
And some bugs where squeezed too, sorry about those:
Fixed access to Amazon that was missing for some users
Fixed a crash bug that could manifest when a book was shared
Removed ISBN Search as a book source
1.7.2
Added support for iOS 12 and the latest iPhones.
1.7
Introducing the most requested feature of all, support for Amazon as a book source:
Amazon will be used as a Premium book source.
The ordering of the sources can be changed for Premium customers. Like the results from Google Books better than Amazon? No problem!
View more information about almost any book, even if it does not exist in iBooks.
The Settings screen contains links to all my other apps.
Fixes:
BibTeX citations use and instead of & if a book has multiple authors.
Book Scanner can be started from the today widget even if no book has ever been scanned.
While tweeting feedback about the app, the app icon and link could sometimes be submitted with it using vital tweeting characters.
Books on iBooks not available in your country will now open the iBooks app instead of showing an indefinite loading graphic.
Privacy Policy