Money, Fame, and Flexibility: New Extensibility for Visual Studio and Visual Studio Online
Create your perfect development environment, even if it means extending Visual Studio to support Java.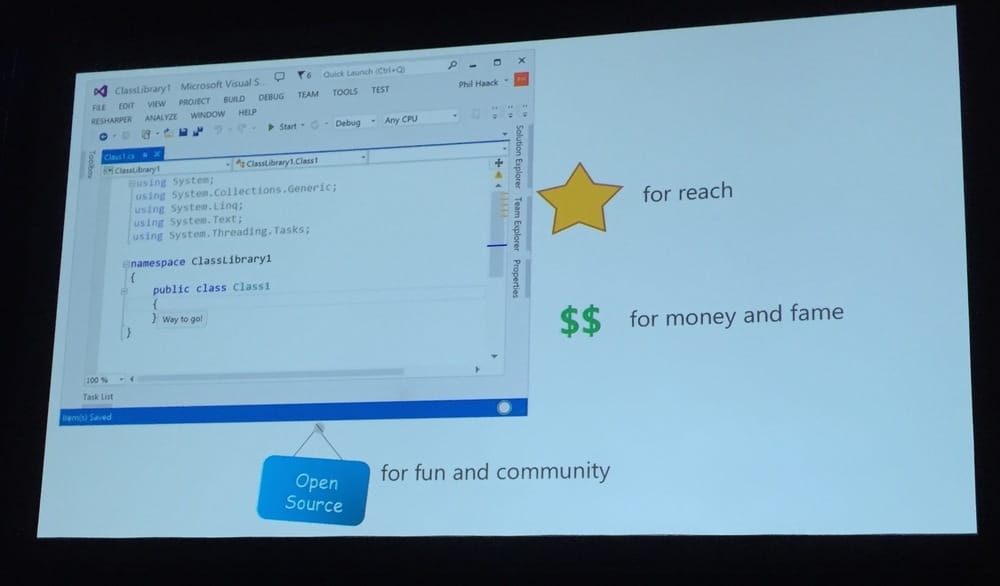 Do it for the right reasons

Extensions can be published to the Visual Studio Gallery and consumed in all editions of Visual Studio.

You can create commands, add a tool window, a debugger visualizer or refactoring options. A lot of work has gone into Visual Studio 2015 making the development easier and improving the documentation.

Visual Studio Online extensions will also work in TFS.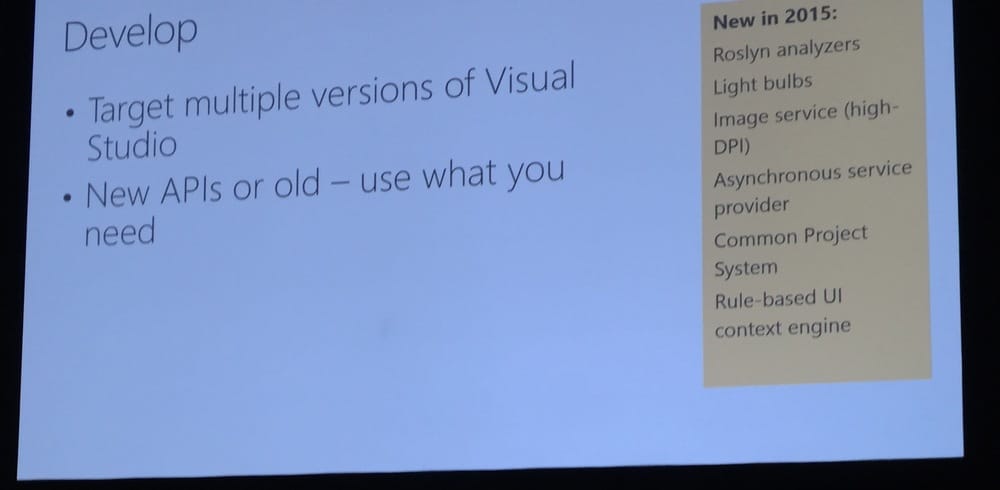 The version to rule them all.