Deploying and debugging apps wirelessly on Apple TV 4K
The new Apple TV 4K is awesome and an improvement over Apple TV 4 in every aspect. Except one. It does not have a USB-C port for development.
This is not surprising, as Apple is a strong proponent of our wireless future. It does mean however that you need to pair your Mac wirelessly to do deployment and debugging.
This is how to do it:
Make sure Apple TV 4K and your Mac really are on the same network. If Apple TV 4K is on ethernet and your Mac is on WiFi, you're going to have a bad time. I had to disconnect Apple TV 4K from ethernet to get this to work.

In Xcode, choose Window -> Devices and Simulators, then in the window that appears, click Devices.

On your Apple TV 4K, open the Settings app and choose Remotes and Devices -> Remote App and Devices.

Apple TV 4K searches for possible devices including the Mac. On your Mac, select Apple TV 4K in the Devices pane. The pane for Apple TV 4K is displayed and shows the current status of the connection request.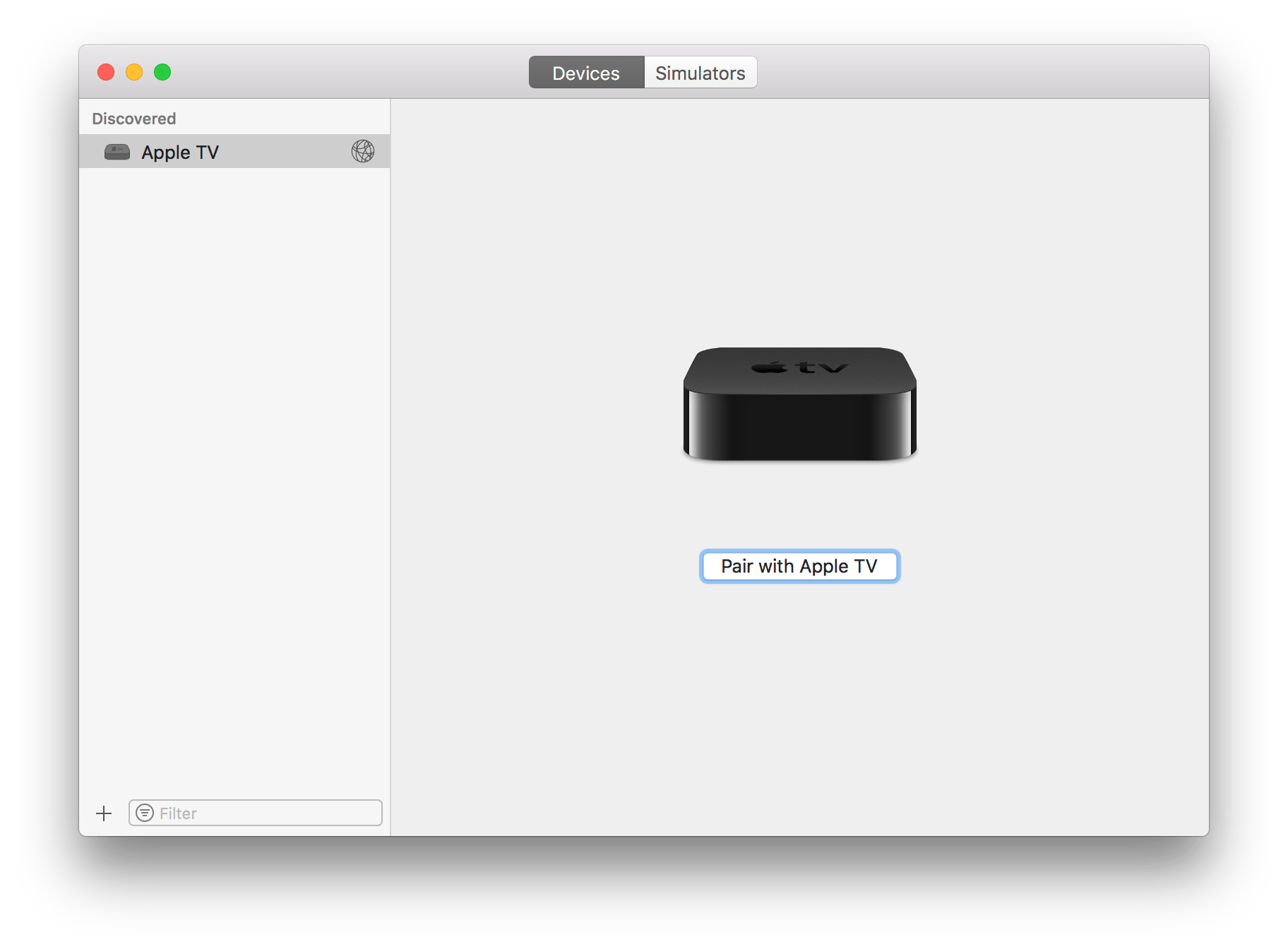 Enter the verification code displayed on your Apple TV 4K into the Device window pane for the device and click Connect. Xcode sets up the Apple TV 4K for wireless debugging and pairs with the device.