GitHub Pages 404
This morning I was greeted by this beautiful sight: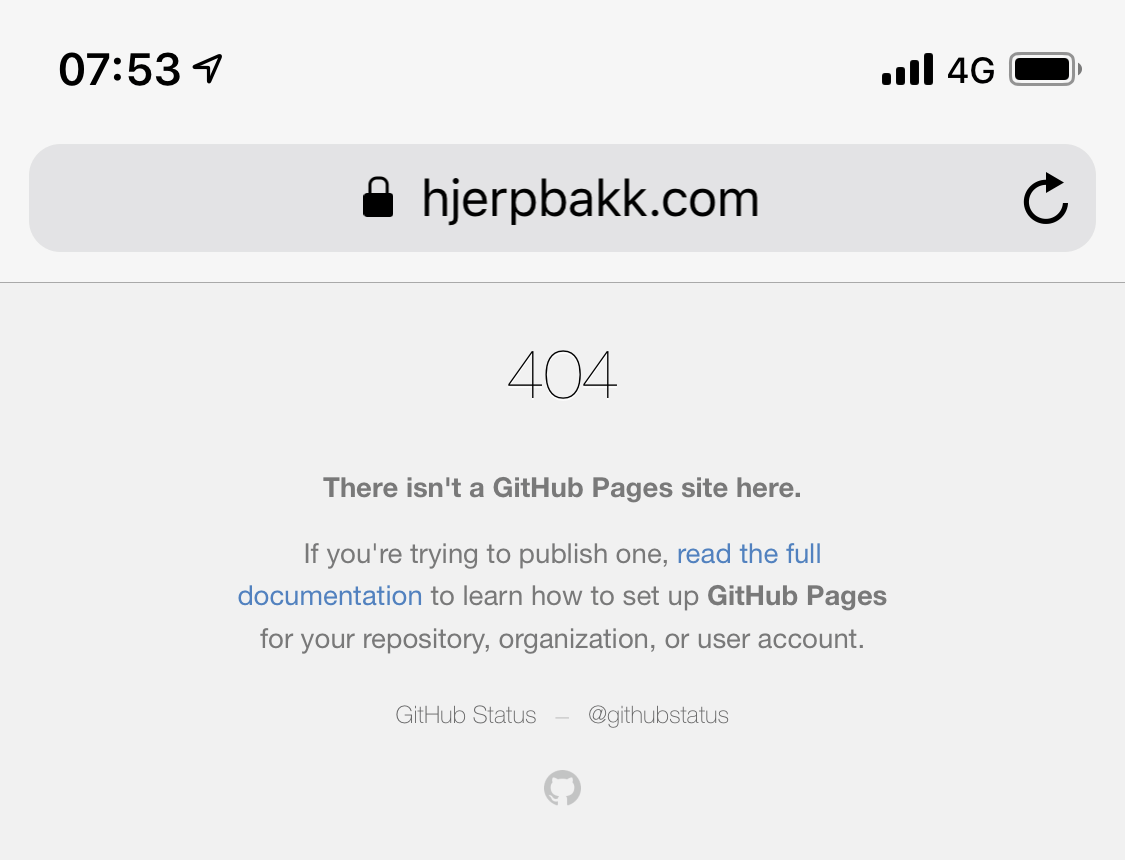 Obviously missing in action, but why?
Sleepily, I checked my other site pappaperm.com: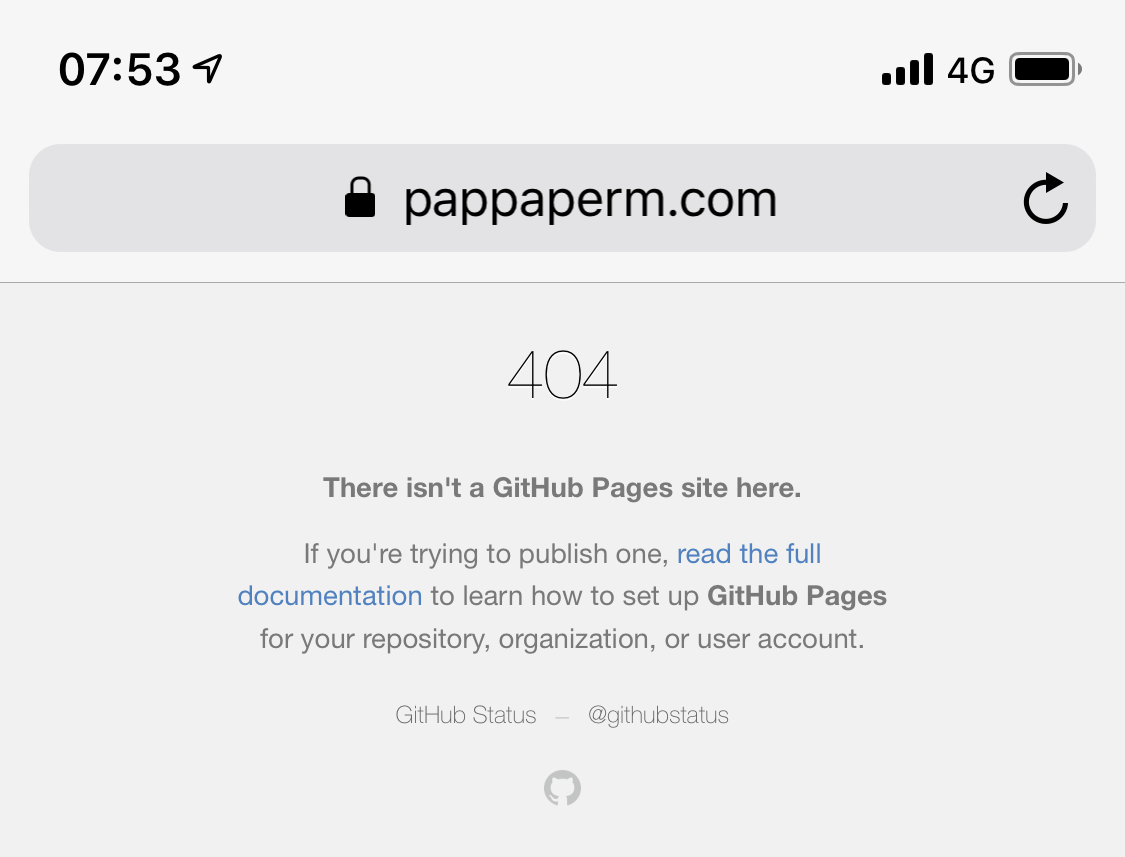 Marvelous.
This blog and pappaperm.com are both written using Jekyll, hosted on GitHub Pages using Cloudflare as CDN and Hover for the domains. Since the 404-page is the one from GitHub, the problem most likely was on their end.
It was then I remembered that GitHub recently changed their pricing model and I'd downgraded my account from Pro to Free.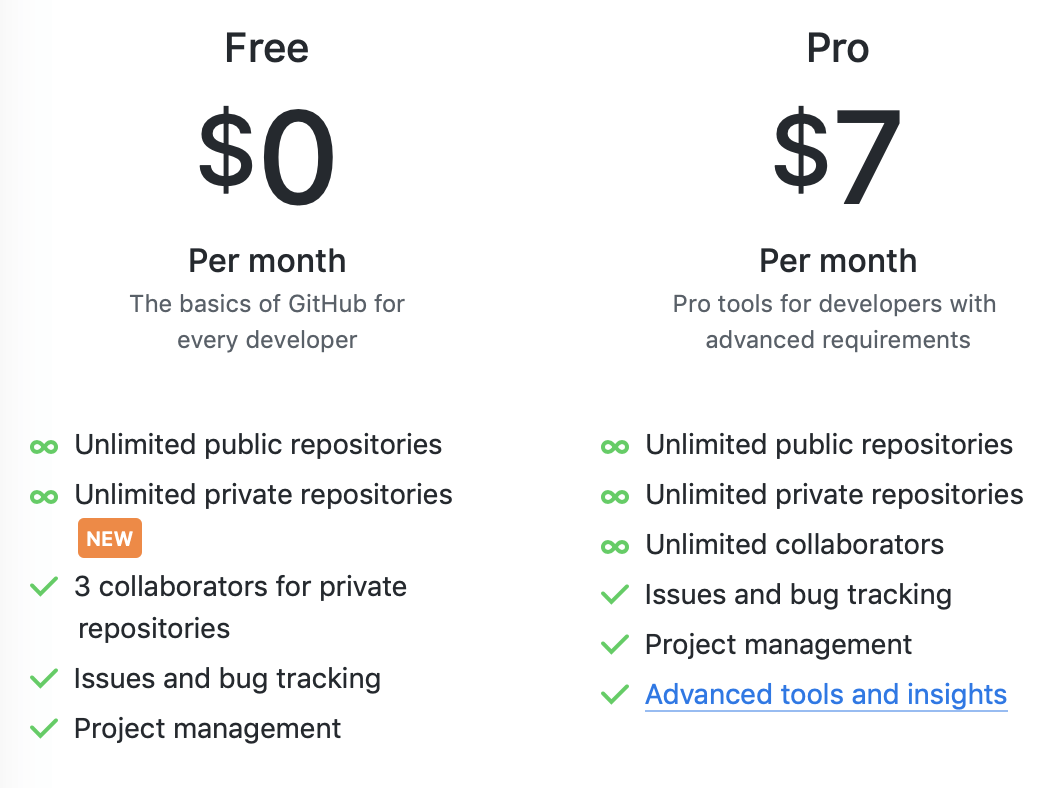 The meaningful change for me was the change to unlimited private repos even in the free tier. I use the private repos as sketchpads and hosts for some projects that can never see the light of day. And my websites.
Oh.
On the settings page on hjerpbakk.com, I saw this.

Kudos, GitHub, you got me. I'm now a paying subscriber once more 💸