Never forget a birthday
We've all got a lot of people in our contacts, some that we care more about than others. For these special someone, we import their birthdays from Facebook, Twitter or our own brain. But keeping track of these important events can be a hassle, both in a calendar filled to the brim and in the contact app itself.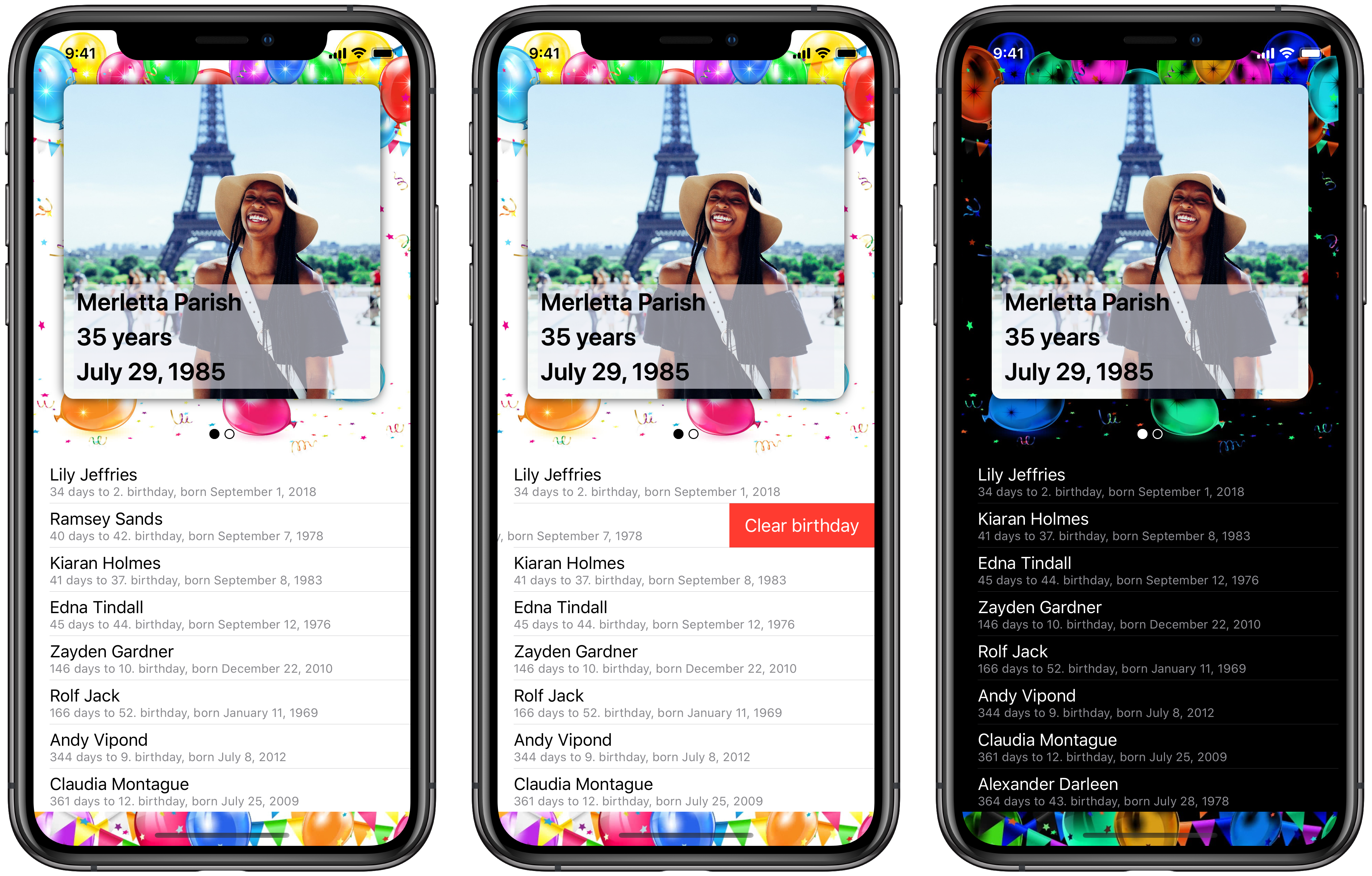 Enter Birthday Reminder++, the app which keeps your congratulations on track, making your relationship with your closest friends and family even more meaningful.
Features
See today's birthdays from your contacts
See future birthdays sorted chronologically by upcoming birthday
Edit your contacts quickly from within the app
Remove birthdays from contacts faster than any other app