Drones - From the Cloud and Back Again
Henning Pedersen - @Makeadrone - makeadrone.net
Controllers are much improved in later years. The same is true for the guiding systems. Much of it is OSS.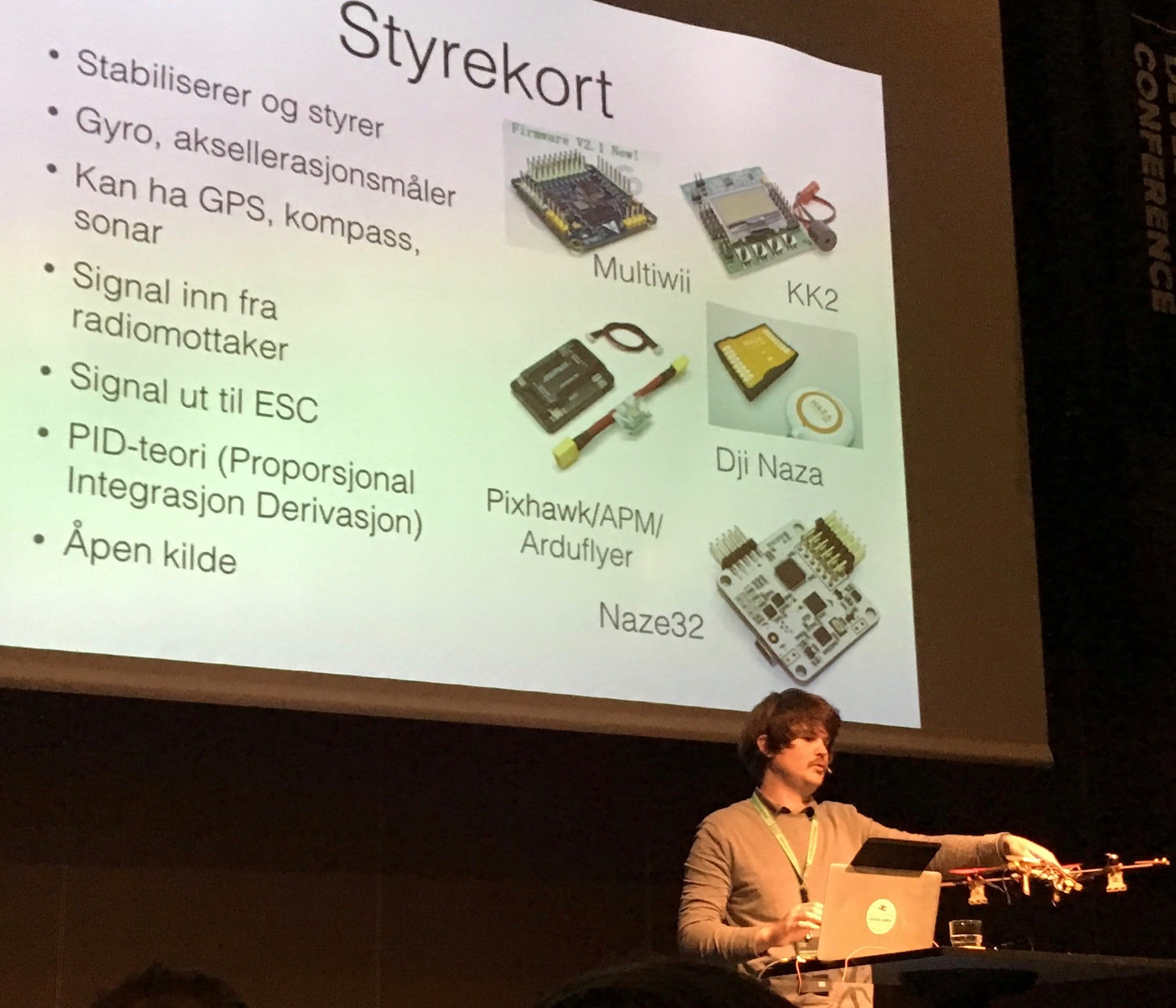 Use your engines as loudspeakers!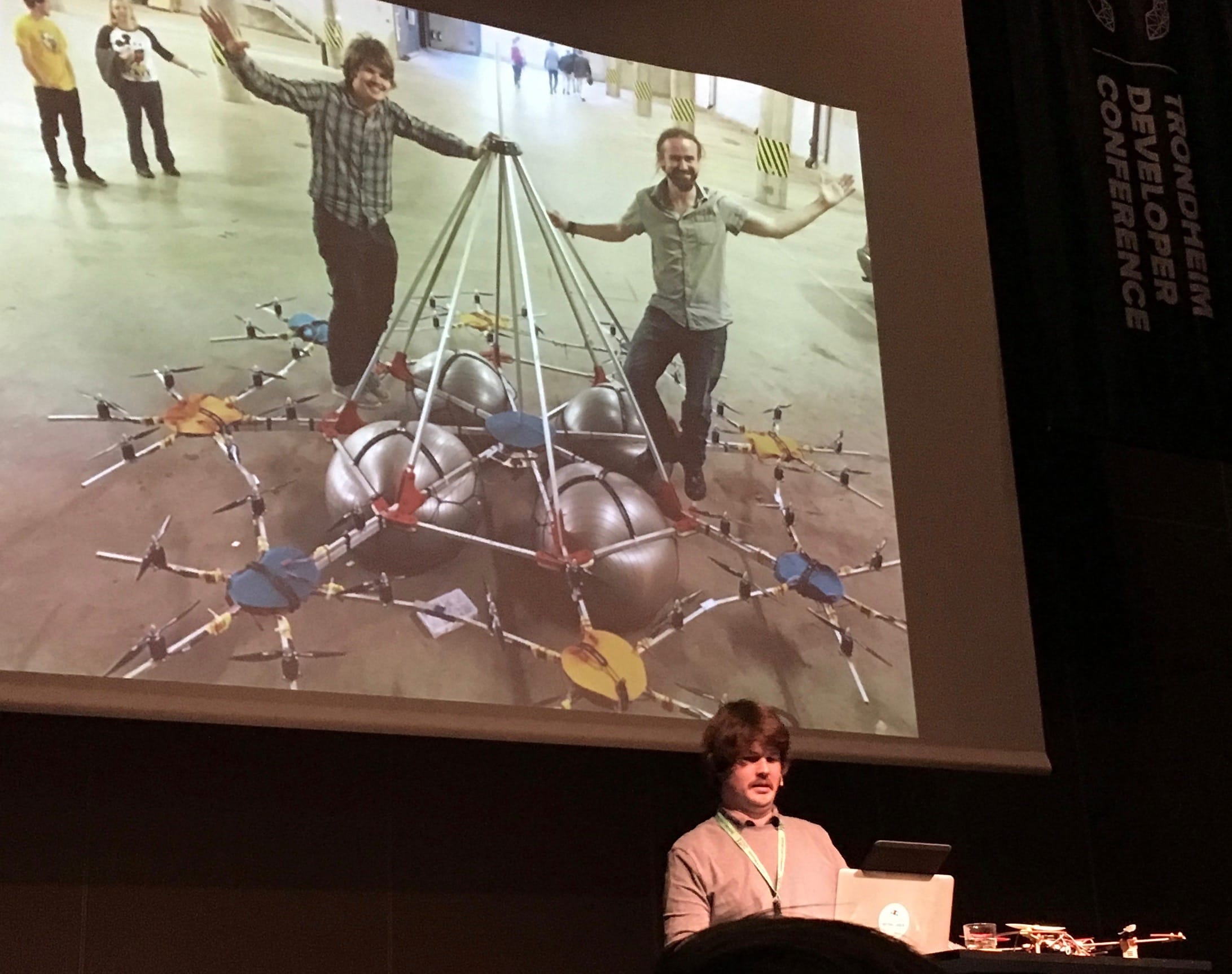 World record for lifting capacity: 36 kg.
"Mechanically speaking, it's not difficult. As long as you have enough time."
Hybrid drones: takeoff and land as drone, fly as a plane.