What does an Open Source Microsoft Web Platform look like?
Scott Hanselman - @shanselman
DasBlog runs the Hanselman blog. Only recently updated to .Net 4.5. There is hope for all of us.
This is the third time .Net has gone OSS. It's different this time. Really. And I agree!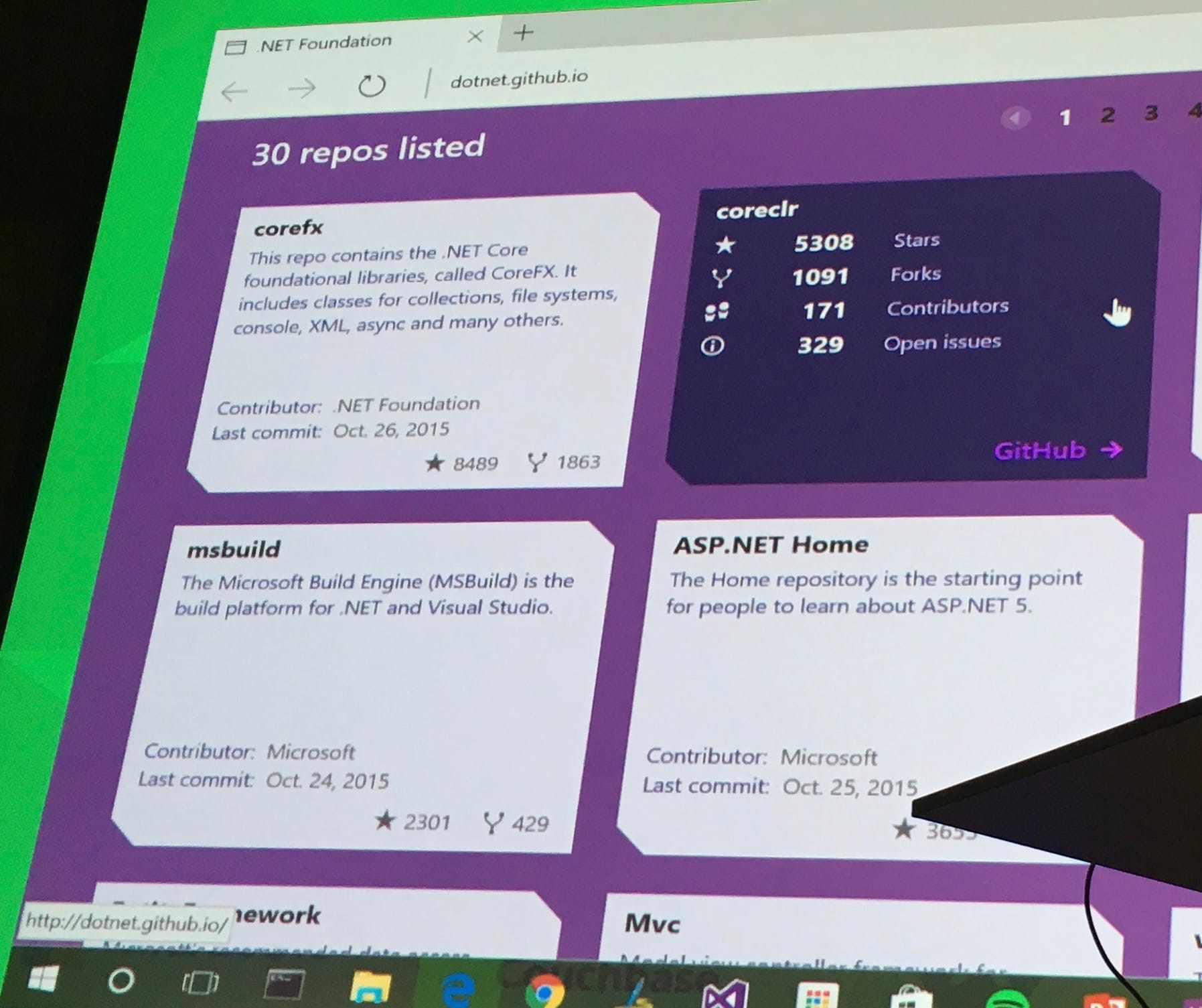 .Net on GitHub is a lively community, at the same time it's being maintained by Microsoft.
"Whats a web framework anyway? It just makes strings."
The future of .Net is the Core CLR together with the packages you need, not the full .Net framework.

"Lets Google this with Bing".
"Web forms got us this far".
ASP.NET 5 is totally modular!
"Visual Studio Code is not Atom. Prove it by loading 20 MB text files and see which crashes"
OmniSharp FTW! In memory introspection.
ASP.NET 5 can run on OS X, Nix and other cool platforms. Even on my own Mac live on stage!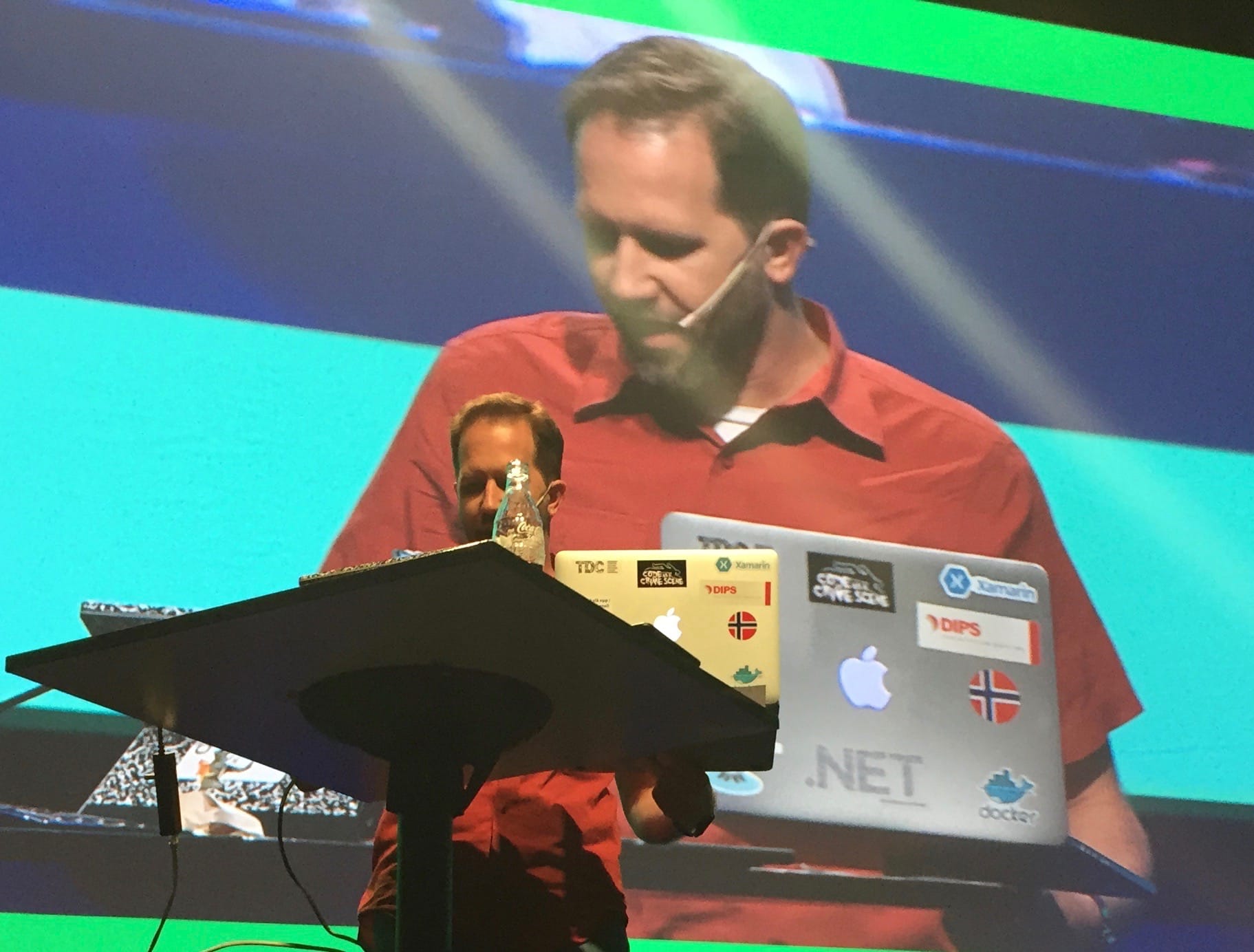 The future is open.